Top Twenty Stablecoins (as of 8 January, 2022)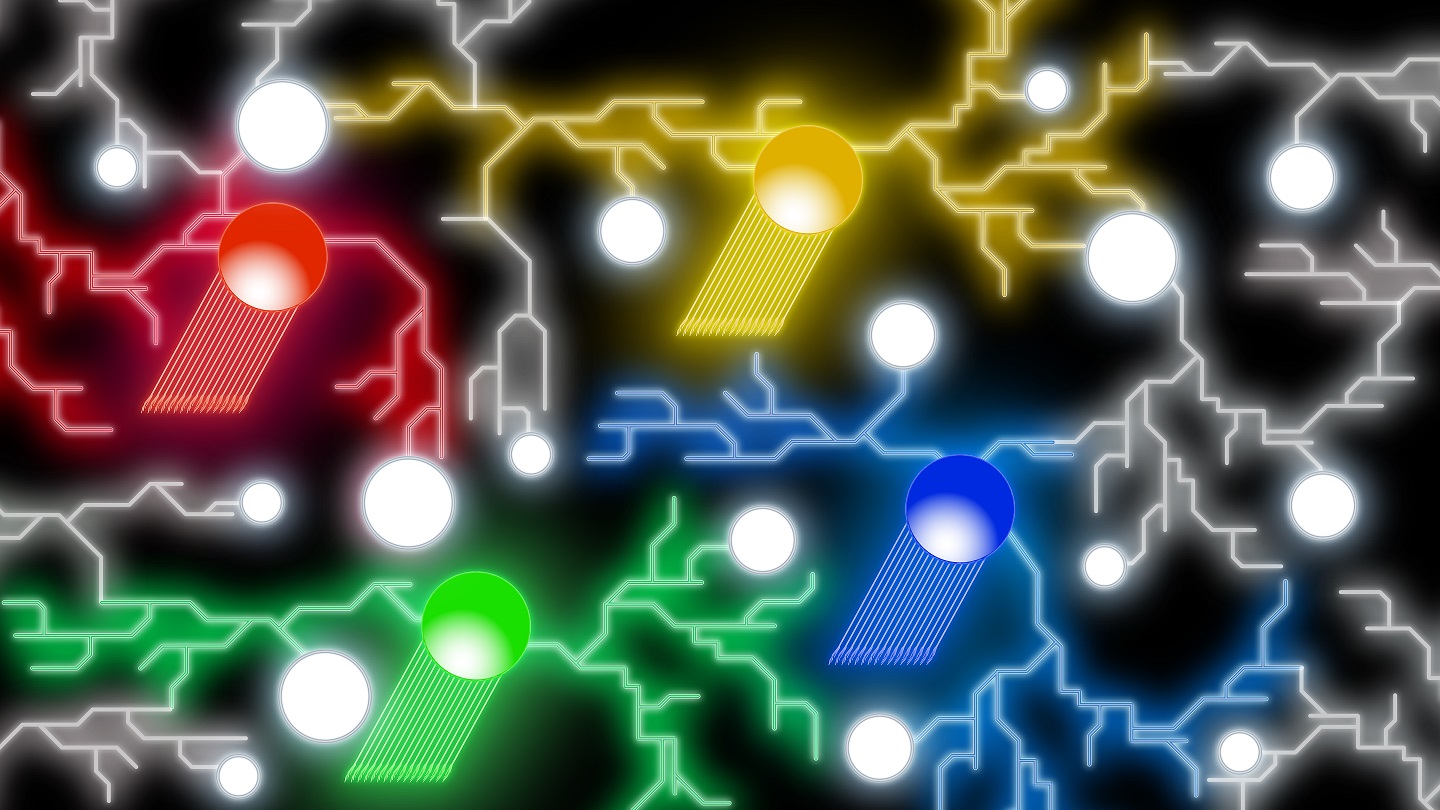 ---
A stablecoin is a cryptocurrency whose value is tied to another asset, most commonly a currency like the US dollar or the euro, though other assets can be used.
This sort of crypto coin tracks the underlying asset's value, ensuring that it remains stable over time, at least in contrast to the currency to which it is connected. It's almost as if the underlying asset, such as a digital dollar, has gone digital.
Market Cap for the stable coin market is $165.516B, while the Average trading volume is $63.2B. There are about forty-nine (49) stable coins on the cryptocurrency market that has visible trading volumes and market cap
---
TETHER (USDT)
Tether (MARKET CAP: $78.3B, AVERAGE DAILY TRADING VOLUME: $67.7B) is a US dollar-denominated stablecoin. A stablecoin is a cryptocurrency that is linked to another fiat money, such as the US dollar, or a commodity, such as gold.Tether was the first stablecoin to be created, and it is still the most widely used stablecoin today. By both circulation and market capitalization, it has the most stablecoins. Teams are: Craig Sellars (founder & advisor), Paolo Ardoino (C.T.O), Jean Louis Van Der Velde (C.E.O).
USD COIN (USDC)
The CENTRE ($39.83B, $3.99B) consortium developed USD Coin (USDC), a stablecoin that is entirely backed by the US dollar. In regions where USDC support is available, Coinbase clients with US dollar accounts can trade one USDC for one dollar (and vice versa). It is an Ethereum token. The team behind USD are as follows: Jeremy Allaire (Circle Co-founder & C.E.O), Sean Neville (Circle Co-founder & President of Product & Production).
BINANCE USD (BUSD)
Paxos and Binance collaborated to create BUSD ($14.19B, $3.91B), a stable coin. Some of the teams behind this coin include: Charles Cascarilla (C.E.O & Co-founder, Paxos), Andrew Chang (C.O.O, Paxos), Nancy Donbush (Global head of Operation, Paxos).
TERRA USD (UST)
TerraUSD ($10.43B, $258.7M) is a Terra stablecoin that is tied to the US Dollar. Team behind it are: Daniel Shin and Do Kwon.
DAI COIN (DAI)
Dai ($9.35B, $442.22M) is a digital asset that runs on the Ethereum platform. Multi-Collateral Dai adds a slew of new features, including support for new CDP collateral types and the Dai Savings Rate. Team behind it are: Rune Christensen (C.E.O), Steven Becker (President & C.O.O).
MAGIC INTERNET MONEY (MIM)
The Abracadabra.money ($4.6B, $222.67M) decentralized network has created MIM, a USD soft-pegged stablecoin. To mint MIM, Abracadabra employs interest-bearing tokens as collateral. C0-founder code-named 'Squirrel'.
FRAX (FRAX)
Frax ($1.93B, $28.2M) seeks to be the first stablecoin protocol to mix design elements from both in order to create an on-chain money that is highly scalable, trustless, extremely stable, and ideologically pure. Founder is Sam Kazemian.
TRUE USD (TUSD)
TrueUSD ($1.33B, $133.15M) is a USD-backed stablecoin that you can trade and rely on. You can trade, make, and receive payments with confidence since your funds are 100% collateralized by USD in legally-protected escrow accounts with numerous bank partners. The teams are: Danny An (Co-founder & C.E.O), Rafael Cosman (C.T.O, Co-founder), Stephen Kade (Co-founder & C.O.O)
PAX DOLLAR (USPD)
Pax Dollar ($945.79M, $21.98M) is a crypto asset that is regulated. It is fully collateralized by the US dollar, is approved and controlled by the New York Department of Financial Services, and allows for immediate transactions. The team behind Paxos are: Charles Cascarilla (C.E.O & Co-founder, Paxos), Andrew Chang (C.O.O, Paxos), , Nancy Donbush (Global head of Operation, Paxos).
---
LIQUITY USD (LUSD)
The Liquity Protocol ($833.15M, $12.3M) has created LUSD, which is a fully redeemable USD-pegged stablecoin. Liquity is a decentralized lending technology that allows you to take out zero-interest loans using Ether as collateral. Founder is Robert Lauko.
FEI USD ($FEI)
Fei Protocol ($751.8M, $90.16M) is a fully decentralized and undercollateralized direct incentive stablecoin. The Fei Protocol's purpose is to keep a liquid market where the price of ETH/FEI is near to the price of ETH/USD. Team members include: Joy Santoro (Co-founder), Sebastian Delgado (Co-founder).
NEUTRINO USD (USDN)
Neutrino USD ($539.4M, $8.59M) is a crypto-collateralized algorithmic stablecoin that is tied to the US dollar. All USDN actions are transparent and managed by a smart contract, including issuance, collateralization, staking, and reward disbursements. Sasha Ivanov (CEO Vostok project).
TETHER GOLD (XAUT)
Each XAU token ($406.2M, $1.1M) symbolizes one troy fine ounce of actual gold held in a gold bar. XAU can be sent to any on-chain address from the purchaser's Tether wallet, which is available as an ERC-20 token on the Ethereum blockchain and as a TRC20 token on the TRON blockchain. Tether Gold (XAU) is also the only product in the competition that has direct control over actual gold storage, which is safely housed in a Swiss vault with best-in-class security and anti-threat procedures. The best option to hold gold now is Tether Gold (XAU). Founder is Paulo Ardoino (CTO Bitfinex & Tether)
HUSD (HUSD)
Stable Universal issues the HUSD Token ($328.8M, $29.7M), which is pegged to the dollar 1:1. The USD asset custodian will be Paxos Trust Company, and the HUSD Token will be audited periodically. Shi Deng is the founder.
ALCHEMIX USD (ALUSD)
The Alchemix technology underpins ALUSD ($284.78M, $1.4M), a yield-backed synthetic stablecoin. Scoopy Trooples is the Co-founder.
ORIGIN DOLLAR (OUSD)
Origin Dollar ($279.2M, $3.14M) is the first stablecoin that earns a return while in your wallet. Origin Protocol's development team (OGN). Team include: Josh Fraser (Co-founder), Matthew Liu (Co-founder).
EURO TETHER (EURt)
Tether token ($200.24M, $16.1M) is the world's first euro-pegged stablecoin. The EURt aims to provide stability against the price swings of digital assets by providing a token that is tethered to the euro. EURt is a liquid, reliable, and secure way to invest in the euro. EURt allows users to store money, send tokenized remittances, trade cryptocurrencies, and hedge against currency fluctuation. Ronny Boesing is the founder.
GEMINI DOLLAR (GUSD)
The Gemini dollar ($165.13M, $10.6M), the world's first regulated stablecoin, combines the US dollar's creditworthiness and price stability with blockchain technology and US regulator control. On Gemini, you can exchange Gemini currencies for US dollars 1:1. On the Ethereum network, Gemini dollars are accepted. Tyler Winklevoss & Cameron Winklevoss are the CEOs & Co-founders of GUSD.
USDX (USDX)
The Kava DeFi hub's native stablecoin is USDX ($144.84M, $1.3M). Andrey Peshkov is the CEO, Founder.
sUSD (SUSD)
The Synthetix technology has created a synthetic USD token called sUSD ($122.6M, $5.86M). It uses price feeds from Chainlink's decentralized network of oracles to keep track of the US Dollar's value. The team are: Kain Warwick (founder), Justine Moses (COO).
Author:
Uloma_Aspire
REFERENCES:
For the original version of this article, please, refer to: https://svetrating.com/texts/99/
Image: SVET is Light, by Svet and Victor
How SvetRating is different?
There are many review and ranking platforms but none combines community's opinion with experts' professional insights.
Tolerance
Be open minded and listen carefully to other people's opinions.
Facts
Support your opinion by facts and details.
Diversity
Do not be boring and repetitive.
Here might be your Review.
Why Shall You Use SvetRating?
Community Members
To make our Industry better by sharing your honest opinion and applying your professional expertise.
Entrepreners
To objectively weigh up the pros and cons of your project.
Investors
To compare opinions of the enthusiasts and experts.